Perfect Prep EQ™ Announces New 30cc Size Pro Focus Calming Paste
Posted by Perfect Products on Jan 5th 2023
Perfect Products, the makers of Perfect Prep EQ™ Calming Formulas, is pleased to announce the release of Pro Focus, the latest addition to the Perfect Prep EQ™ Calming System.
Utilizing Perfect Products' research-backed calming technology, Pro Focus offers focus support in a convenient, easy-to-handle 30cc size paste. Ideal for horses who need to clear rails and move brilliantly, Pro Focus delivers calming support while avoiding the feeling of fatigue. The addition of gastric-soothing ingredients ensures that horses given Pro Focus are relaxed and comfortable to perform when it counts.
"As the leader in show safe equine calming technology, we continue to develop new formulas in response to the needs of the market," says Jeff Morgenstern, founder of Perfect Products. "Several of our Featured and Elite Riders expressed an interest in a smaller syringe size. So we went to work to develop an effective, easy-to-administer calming formula for those clients, whose enthusiastic feedback encouraged its full launch into the market."
Perfect Products Featured and Elite Riders include many of the equine industry's top professionals, who serve as expert field testers for Perfect Products formulas in development. The close-knit relationship between Perfect Products and these riders allows the company to develop and release formulas that have been tested and confirmed by the nation's top horsemen.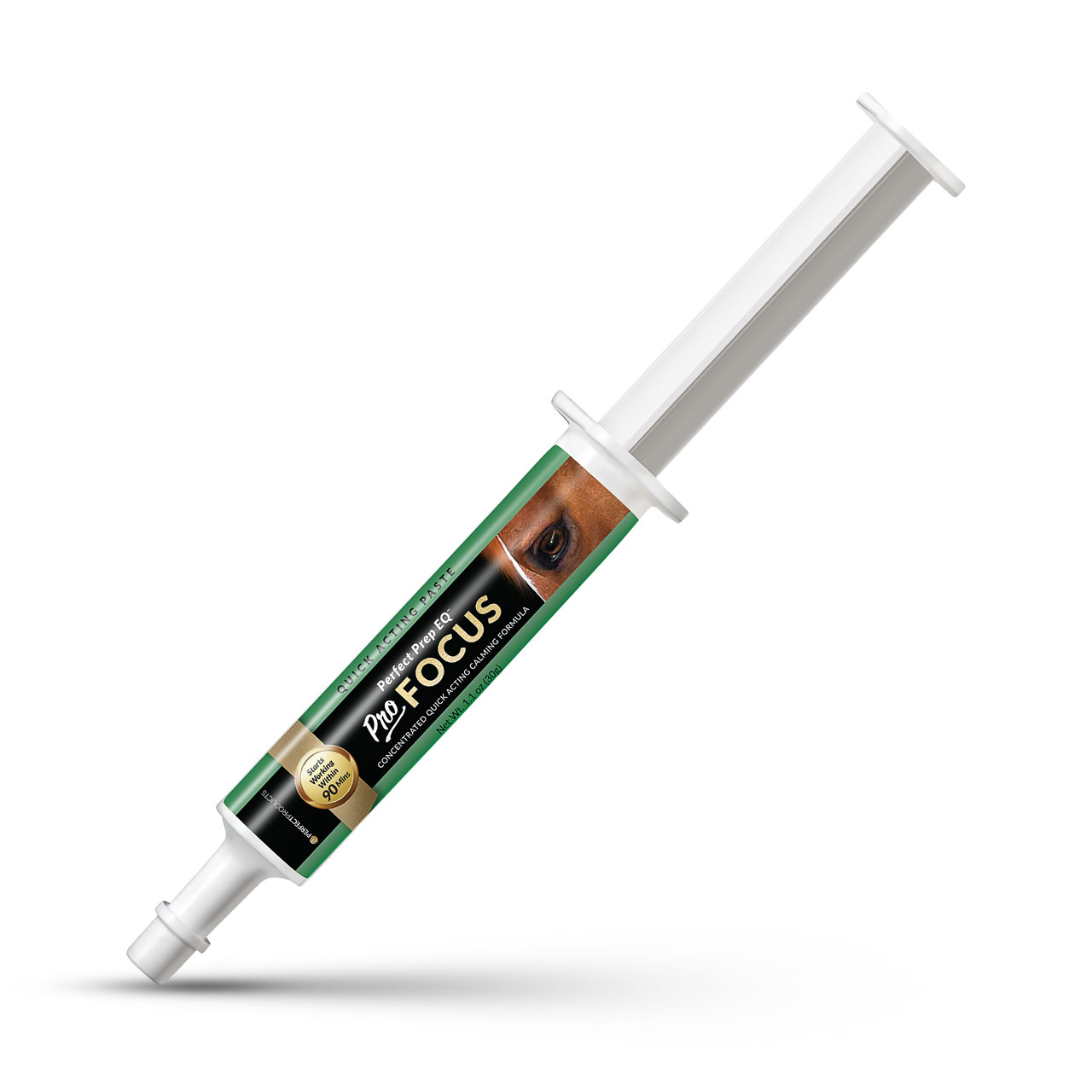 "Each time we receive requests from our riders, we look to satisfy their needs," says Jeff. "Creating a 30cc calming formula that would meet our standards of effectiveness was a challenge that required research, innovation and thorough testing. We're glad to report that Pro Focus has satisfied the expectations of the Perfect Prep EQ™ lineup and we are proud to introduce it to the market at large."
Want to learn more about Perfect Prep EQ™ Pro Focus? Click here.